South Florida's Most Reliable & Trustworthy

AC Repair Experts
Same-Day Service Mon-Sat
"A+" BBB rating
Fully Licensed and Insured
Air Conditioner Repair
Duct Renovation
Indoor Air Quality & More!
Full Service Air Conditioning Company
Art Can Fix It!
Thermostat Malfunctioning
Emergency AC Repairs
Air Conditioner Not Working? Art Plumbing, Air Conditioning & Electric provides fast, reliable, expert air conditioning repair services and cooling equipment options. Our quality air conditioning repair services are performed by professionally qualified, certified HVAC service technicians. Plus, we have the experience, skills and tools to fix your HVAC problems correctly the first time.
Our repair services are guaranteed 100% in writing for your complete peace of mind. Art Plumbing, Air Conditioning & Electric is fully licensed and insured for air conditioning repair, sales, installation, and air conditioning maintenance for all makes and models of cooling equipment throughout South Florida.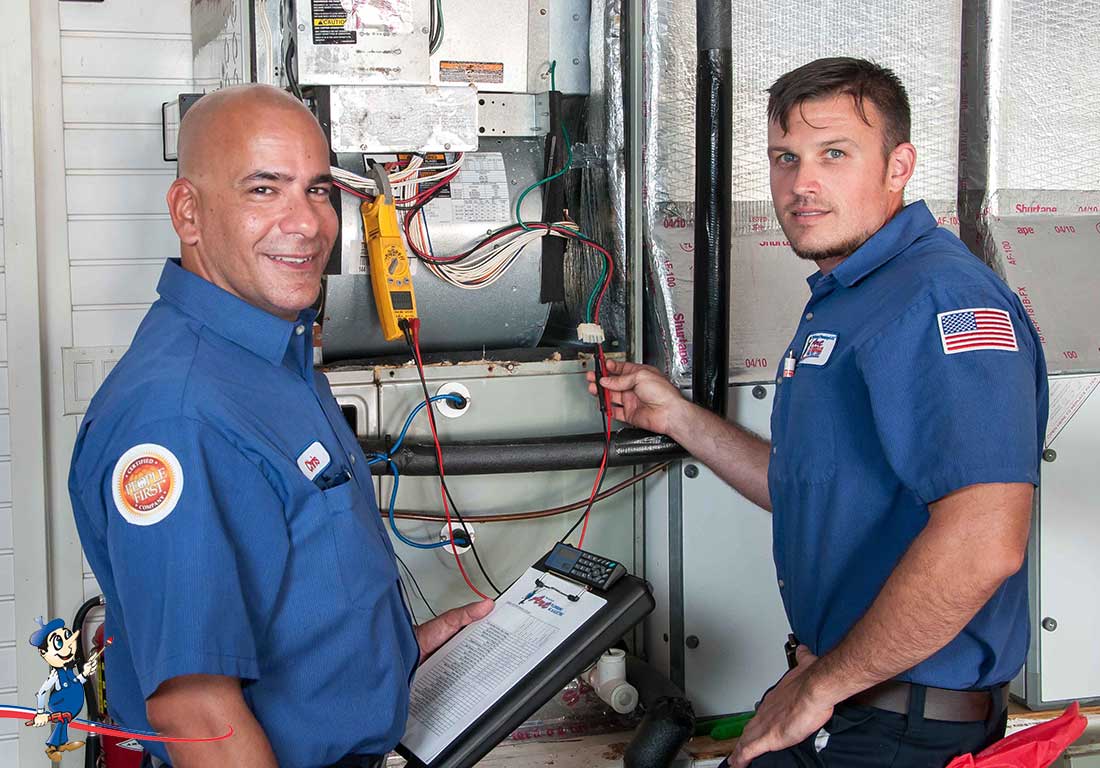 Art's Signature 20-Point Precision Tune-Up
Art Plumbing, Air Conditioning & Electric will perform a complete 20-point precision tune-up of your air conditioning system that includes all items listed below and more.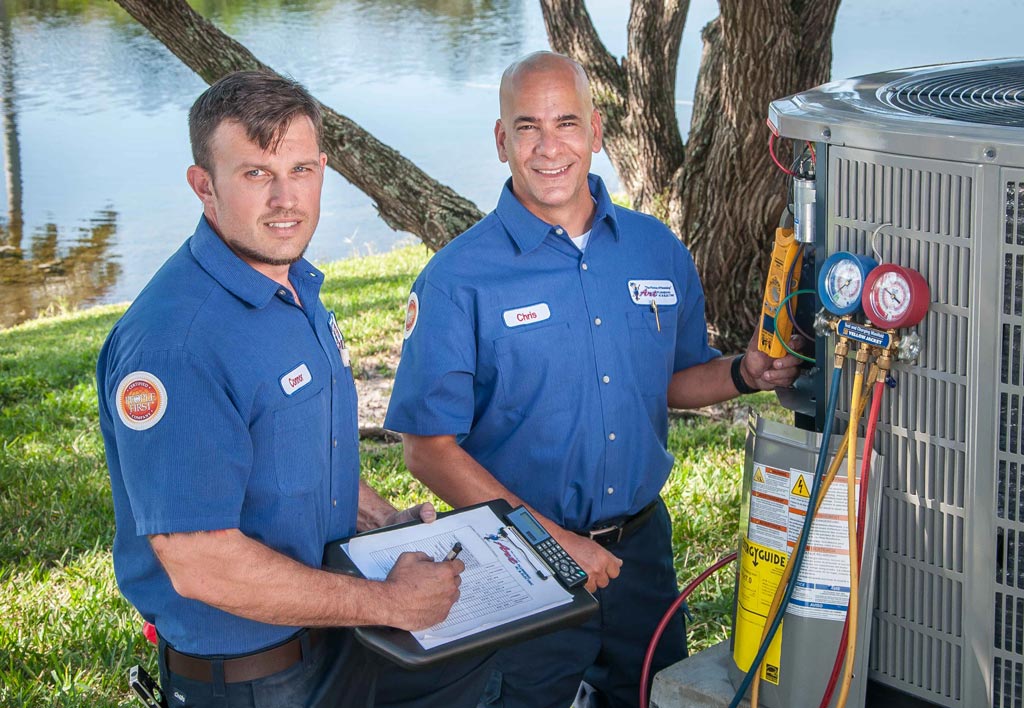 20-Point Precision Tune-Up Includes:
Chemical treatment of drain line
Rinse drain pan (if accessible)
Flush drain pan (if accessible)
Inspect indoor coil
Wash outdoor coil (flush with water)**
Check refrigerant pressures
Inspect safety devices for proper operations
Measure system for proper split temperature
Inspect supply plenum for duct leakage
Test and inspect contactor for proper engagement
Test and inspect capacitors
Check compressor amp draw
Check condenser fan amp draw
Check blower motor amp draw
Install anti-algae tablets
Visual inspection of all electrical components
Tighten all electrical connections
Change batteries in thermostat (customer provided)
Visual inspection of ductwork
Check static pressure (blood pressure of A/C system)
**Coil must be in serviceable condition.
Indoor Air Quality

Testing & Correcting

Indoor Air Quality is important in every home or wherever we spend time indoors. A growing body of recent scientific evidence has indicated that the air within homes and other buildings can be more seriously polluted than the outdoor air in even the largest and most industrialized cities. Other research indicates that people spend approximately 90 percent of their time indoors. Thus, for many people, the risks to health may be greater due to exposure to air pollution indoors than outdoors.

Indoor air pollution is a real problem and not something many people think about, but if you really want to make sure your home is as safe, clean and as comfortable as possible, it's a good idea to call in one of our Home Comfort Consultants.

They will conduct comprehensive air quality testing using specialized equipment to measure the size, number and density of the particles circulating in your home. They'll also provide expert advice on the correct solutions to improve your indoor air quality.

At Art Plumbing, Air Conditioning & Electric we offer a wide variety of solutions for indoor air quality to improve the air inside your home and ensure that the air you're breathing is clean and safe. So, give us a call today and discover how we can address all of your indoor air quality needs and concerns.
What Our Clients Are Saying…
Sharrone Garbarino
June 29, 2023
He took the time to explain and show pictures of the work needed to be done.
Imogene Harsip
June 28, 2023
He was wonderful. He listened to our needs, went and got the perfect device and installed perfectly. Such a pleasant person. Thank you, Art Plumbing
Magda Vazquez
June 28, 2023
Rick, the plumber assigned to replace the water valves was respectful, thorough, explained my options, left the area as he found it. He assured the quality of the products will give peace of mind for years to come.
Carol Brzozowski
June 28, 2023
Dakota was very professional, answering all of my questions and addressing all options. I trust his judgement and am going with a new system.
Adelaida Martinez
June 28, 2023
I am very satisfied with the service Thank you Casey (Technician for Water Heater,) Casey de Falle answered all my questions . He gave me very detailed information in reference to leak sensor alarm turning on. Some water infiltration occurred in the closet where the water heater is located but it was not from the water heater. Service call resolved. Thank you Casey in coming on June 27, 2023 Thank you Casey too with the installation of this water heater back in May 3 2023 Excellent service Thank you Carlos ( AC Technician ) for your service on June 27, 2023. I am very satisfied with the service. Carlos Ortega (AC Technician) No air flow (cool) in small bedroom and kitchen(pantry) Thank you for your insight and information Service call resolved. Excellent service as well Thank you Casey, Carlos and Art Plumbing and Electric for the Excellent service . Service requests were resolved..
Joseph, the technician was very thorough. He checked the breakers, thermostat and opened up the air conditioner. His in advance preparation made installation day go very smooth.
Shawntee Anderson-Herring
June 27, 2023
John was great. He made quick byt thorough work of the estimate and gave me options to choose from. Great experience.
Miriam Moran
June 27, 2023
Good service